The International Anti-Corruption Academy (IACA) will be launched in September 2010 as the world's first educational institution dedicated to fighting corruption. The Academy aims to build knowledge and skills for anti-corruption practitioners from all over the world, including policymakers in governments, the private sector and civil society, as well as professionals such as judges, investigators, prosecutors, police officers, regulators and academics.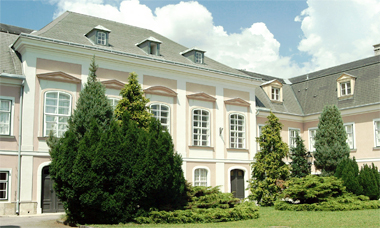 Located in Laxenburg, Austria, the IACA is the outcome of the concerted efforts of the government of Austria, the United Nations Office on Drugs and Crime (UNODC) and the European Anti-Fraud Office (OLAF).
The inaugural conference of the IACA will be held on 2 and 3 September under the theme of "From Vision to Reality: A New and Holistic Approach to Fighting Corruption." It will consist of an opening ceremony and two thematic plenary sessions on "preventing and Combating corruption--a global answer to a global scourge" and "An inclusive approach - the broader context" respectively.
The conference will take place in Vienna, Austria, bringing together high-level representatives from the various stakeholders including the Member States of the United Nations, international organizations, the private sector and civil society.
For more information about the IACA and the inaugural conference, visit
www.iaca-info.org