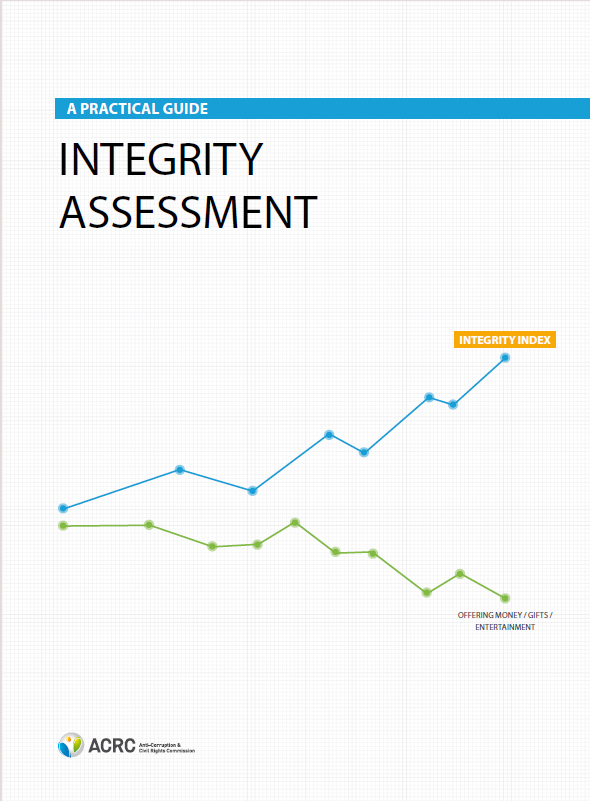 The Integrity Assessment was introduced in 2002 to assess the integrity levels and corruption-prone tasks of public organizations objectively so that public organizations can make voluntary efforts to prevent corruption.

The Integrity Assessment is conducted every year to assess the levels of corruption in individual organizations and their specific tasks, rather than macro areas of public service. And only firsthand service users and internal staff of public organizations are surveyed about their corruption experience and perception.

Hence, the assessment results point out the areas where corruption is most severe in each organization, making it possible for public organizations to focus their efforts on addressing corruption in those specific tasks and improving relevant legal and institutional frameworks.

Meantime, the scores calculated from these results are disclosed to the public through the media showing the integrity level of each public organization. And this has caused competition among public organizations to make voluntary efforts to improve their integrity levels.

As a result, since the assessment officially started in 2002, the "overall integrity index" of the Korean public sector has increased consistently, while corruption experienced by citizens dealing with public service also has been decreased substantially.

These results indicating the improvement of integrity level can be regarded as strong evidence for positive impact of the "Integrity Assessment". The voluntary efforts of public organizations induced by the Integrity Assessment have contributed to enhancing transparency in the public sector of Korea.

The Integrity Assessment won the 1st prize in the category of Preventing and Combating Corruption in the Public Service at the 2012 United Nations Public Service Awards.